ROS2入门教程-windows安装ROS2
说明:
系统要求
安装ROS2的前提准备
choco install -y python

setx -m OPENSSL_CONF C:\OpenSSL-Win64\bin\openssl.cfg

#Add C:\OpenSSL-Win64\bin\ to your PATH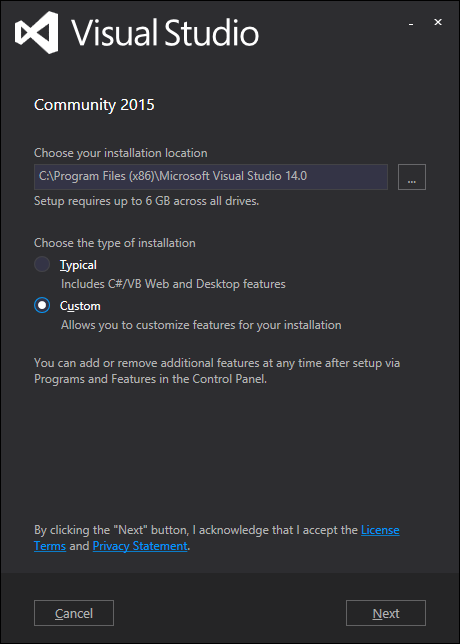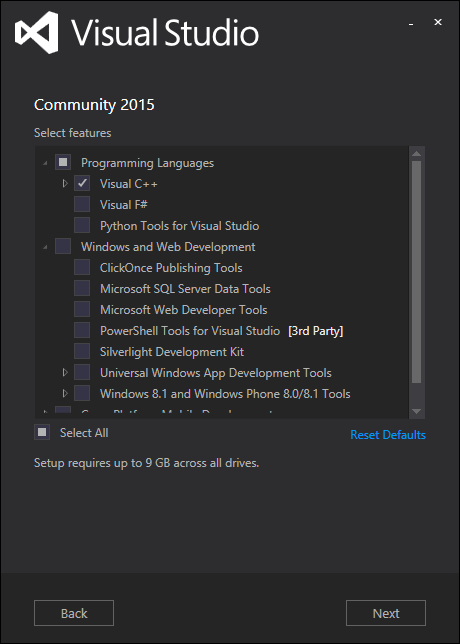 7.安装依赖项

请从这个GitHub存储库下载这些软件包。

asio.1.10.6.nupkg

本征3.3.3.nupkg

TinyXML的-usestl.2.6.2.nupkg

tinyxml2.4.1.0.nupkg

下载完成后,执行以下命令:
choco install -y -s <PATH\TO\DOWNLOADS\> asio eigen tinyxml-usestl tinyxml2

# <PATH\TO\DOWNLOADS>为已下载软件包的文件夹的对应路径

python -m pip install -U pyyaml setuptools

下载ROS2
设置ROS2的环境
执行以下命令以及source RO2的配置文件来设置工作空间
call C:\dev\ros2\local_setup.bat

如果您下载了具有OpenSplice支持的版本并希望将其用作中间件,则必须另外获取OpenSplice安装文件。

只有这样

after

你才能获得ROS 2:
call "C:\opensplice67\HDE\x86_64.win64\release.bat"

试试一些例子
ros2 run demo_nodes_cpp talker

ros2 run demo_nodes_py listener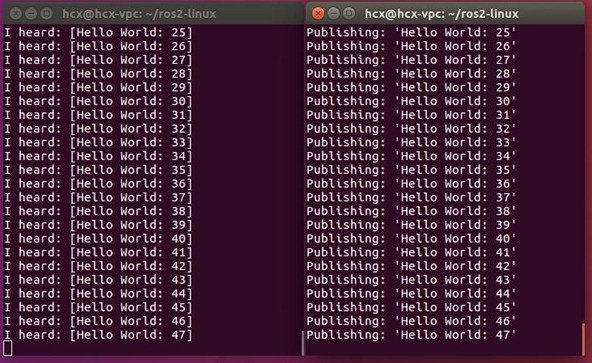 排除故障
如果不能运行例子且出现缺少dll的报错,请检查前面安装的外部依赖的所有的库,例如:OpenCV的PATH环境变量是否设置正确

如果前面在设置时忘记执行call C:\dev\ros2\local_setup.bat命令,则可能无法运行演示
参考链接
Installing ROS 2 on Windows¶
This page explains how to install ROS 2 on Windows from a pre-built binary package.
As of beta-2 only Windows 10 is supported.
Note
There may be more than one binary download option which might cause the file name to differ.
Note
To download the ROS 2 debug libraries you'll need to download ros2-dashing-*-windows-debug-AMD64.zip
Unpack the zip file somewhere (we'll assume C:\dev\ros2).
Start a command shell and source the ROS 2 setup file to set up the workspace:
> call C:\dev\ros2

\local_setup.bat

It is normal that the previous command, if nothing else went wrong, outputs "The system cannot find the path specified." exactly once.
In a command shell, set up the ROS 2 environment as described above and then run a talker:
> ros2 run demo_nodes_cpp talker

Start another command shell and run a listener:
> ros2 run demo_nodes_py listener

You should see the talker saying that it's Publishing messages and the listener saying I heardthose messages. Hooray!
If you have installed support for an optional vendor, see this page for details on how to use that vendor.
If at one point your example would not start because of missing dll's, please verify that all libraries from external dependencies such as OpenCV are located inside your PATH variable.

If you forget to call the local_setup.bat file from your terminal, the demo programs will most likely crash immediately.

If you see an error related with FastRTPS failing to be loaded, see troubleshooting section in development install instructions.