盘点:IoT领域最值得关注的52个Twitter账号
发表于

2015-12-30 09:44

|

次阅读

| 来源

link-labs

|

0 条评论

| 作者

LinkLabs
摘要:LinkLabs网站根据分项内容质量、粉丝名单、分享频率等因素精选了43个IoT技术专家和思想领袖的Twitter账户,并在收到反馈意见之后在清单上新增了9个账户。读者可以follow这些账户及时了解最前沿的物联网信息。
【编者按】LinkLabs网站根据分项内容质量、粉丝名单、分享频率等因素精选了43个IoT技术专家和思想领袖的Twitter账户,并在收到反馈意见之后在清单上新增了9个账户。读者可以follow这些账户及时了解最前沿的物联网信息。
最近物联网(IoT)非常火热……甚至流行到令人厌烦的程度,尽管我们属于这个行业。但考虑到物联网涉及每一个人和几乎所有的公司,我想这就是思科正在打算将其重命名为"Internet of Everything"的原因。在大家都在谈论物联网的时候,很难知道究竟该听谁的。
这就是我们创建这个物联网领域最佳的43个Twitter账户清单的原因。为什么是43个?我想我们没必要一定凑成一个整十的数量。这组Twitter用户包括了在物联网领域分享M2M最新新闻和物联网技术的真正专家和思想领袖,可以让你始终了解最前沿的物联网信息。我们选择的账户都是基于他们分享的内容的质量,他们的粉丝名单,发布消息的频率,以及少量的我们自己的主观看法。(当然还有很多其他的账户也很不错,但我们不能包括所有人)。
以下为选出的这些Twitter上物联网领域的意见领袖(以字母表的先后顺序排名),相信其中会有你想要follow的账户:
1. Adam Justice: Founder of @ConnectSense and VP at @GridConnect.

2. Ajit Jaokar: Data scientist who focuses on IoT, big data, and smart cities.

3. Alicia Asin: CEO and engineer at Libelium.

4. Alex Hawkinson: Founder & CEO of SmartThings.

5. Angela Orebaugh: Technology and cybersecurity fellow, author, and speaker.

6. Bill Ruh: Head of GE Global Software.

7. Building IoT: The official Twitter account of buildinginternetofthings.com.

8. David Janes: Founder of iotdb.org.

9. Dion Hinchcliffe: Chief Strategy Officer, enterprise architect, speaker, book author, and blogger.

10. Dominique Guinard: CTO at evrythng.com.

11. Doug Laney: VP of research and information innovation at Gartner.

12. Dr. John Bates: Executive board member at Software AG.

13. Haris Spourdalakis: Fan of M2M technology and the IoT revolution and a group head at Pod System.

14. IBM InternetofThings: The Twitter account of IBM that focuses on IoT news.

15. Industrial IoT: An official Twitter account of Telefonica Innovation.

16. InternetofThings: The Cisco Twitter account dedicated to IoT topics.

17. Internet of Things: Everything Internet of Things, tweeted by @JamesChevalier.

18. Internet of Things: An Internet of Things information center.

19. Internet of Things: Articles about the Internet of Things.

20. IoT Attack: Retweets and shares on anything that mentions the IoT.

21. IoT Blogs: The Twitter account of OpineIt, a site where you can post IoT blogs.

22. IoT Events: Worldwide Internet of Things events listings.

23. IoT Guide: A guide to all things IoT, focusing on events and new products.

24. IoT Journal: They aim to help companies understand the benefits of IoT.

25. IoTPedia: Trends, thoughts, and curated content on IoT.

26. IoTverse: News on IoT, M2M communications, and wireless sensor networks.

27. IoT Watcher: An account by @_trendspotter that aggregates IoT news.

28. Jeremy Cowan: Editor of the global IoT and connected devices magazine, M2MNow.

29. Joe Speed: Director of IoT at The Linux Foundation.

30. John C. Havens: Founder of H(app)athon and author.

31. Ken Craggs: Interested in the Internet of Things.

32. Libelium: The official Twitter account of Libelium.

33. Mac Devine: IBM Distinguished Engineer, VP of SDN Cloud Services, and CTO of IBM Cloud Services Division.

34. Mark Ruddock: Founder and CEO of INEA, former CEO of Viigo.

35. Microsoft IoT: Microsoft's official Twitter account for the Internet of Things.

36. Postscapes: Tracking the Internet of Things.

37. Scott Amyx: Wearables and Internet of Things thought leader and speaker.

38. Stefan Ferber: VP of Bosch Software.

39. Vahe Kassardjian: President at INM.

40. Walter Colitti: R&D consultant/manager at Inxition.

41. Wearables and IoT: Latest news and updates from IoT, Wearables, and Robotics.

42. Zeiner: Researcher in Internet of Things, data analytics, cloud computing, and robotics.

43. Xively: They help with the creation, deployment, and management of connected products and solutions on IoT.

清单发布之后, 作者又收到了一些建议,于是新增了如下的9个账户:
44. Jeremy Geelan: Founder & Chair of the IoT Expo Conference series.

45. EVRYTHNG: They build an IoT Smart Products Platform that connects consumer products to the Web.

46. PTC: They help manufacturers gain product and service advantages in the IoT.

47. Thingworx: This is a PTC company (see above) that has built a platform for building and running applications.

48. Chris Decker: Chris is an entrepreneur who tweets about makers, design, and the Internet of Things.

49. Julien Vermillard: Julien is an IoT software develop and an Eclipse IoT Fellow. He blogs about IoT security and more.

50. Sean O'Sullivan: Sean is the founder of LocalSocial and he tweets about wireless, Bluetooth, iBeacon, and more IoT-related resources.

51. IEEE IoT: This is the professional association for technology advancement's dedicated IoT Twitter account.

52. Octoblu: This company has built an M2M instant messaging mesh network & API for the IoT.

原文链接:The 43 Best IoT Twitter Accounts To Follow (编译/gweuro 责编/周建丁 )
CSDN官方微信
扫描二维码,向CSDN吐槽
微信号:CSDNnews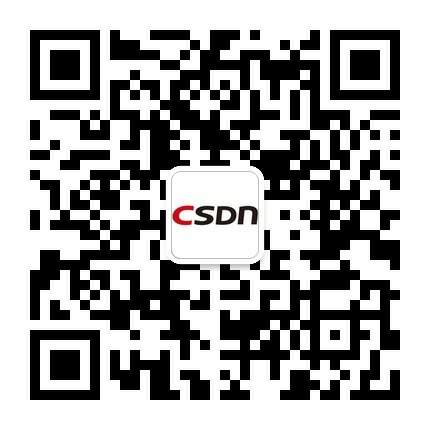 程序员移动端订阅下载